du 27 au 29 juillet 2018 / Animateur : Solara An-Ra

Télécharger et/ou Imprimer cette page
Approach
A wonder-ful opportunity to receive guidance and activation directly from the Star Councils of Light who are working through Solara An-Ra to assist in our full activation into multi-dimensionality!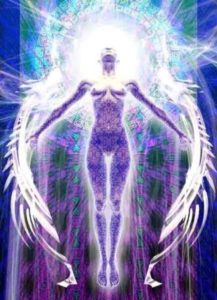 Awakening our Light Bodies is a process which is already taking place in human beings at this time. It is coded within our original blue print that we are able to move between our physical state of being and our Light Bodies at will – just as the Star People are able to do.
The time is now for the conscious reunion with our star-seeded soul family, which raises our frequency through all levels of our energy fields, leading to the unlocking of our original codes. In 2017 this process began on a global scale, and we continue to work with the Star Councils of Light towards our full activation and thus empowerment.
It is difficult to achieve a significant frequency shift on your own, and without taking TIME-OUT from the everyday world. You are invited to join with Solara An-Ra and a group of soul-star family in the beautiful setting of Les Arbres des Etoiles in the Normandy countriside, chosen for the remarkable high energy and purity of the place.
Program :
Friday
18.00: dinner (Check in from 17.00)
19.00 – 22.22: opening session, sunset gazing & lunar eclipse viewing
Saturday
06.30 – 08.00: sunrise sun-gazing & movement/pranayama
08.00: power smoothie breakfast & rest
10.00 – 13.00 session (followed by light lunch & rest)
16.00 – 19.00 session (followed by light dinner & sunset sun-gazing)
20.30 – 22.00 Arcturian Chamber of Light Session
Sunday
06.30 – 08.00: sunrise sun-gazing & movement/pranayama
08.00: power smoothie & rest
10.00 – 13.00 session (followed by light lunch & rest)
15.00 – 18.00: closing session
Optional dinner, optional third night (accommodation plus breakfast)
Solara An-Ra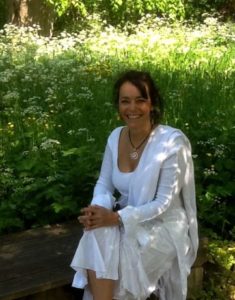 Solara An-Ra grew up in South Africa, completing a B. A. degree and Teaching Diploma at Cape Town University. After moving to the UK in 1987 she began her spiritual journey which has led her to become a spiritual teacher who brings a Pleiadian sense of joy and fun into all her work. As a member of the Order of Melchizedek, she takes groups on sacred trips to the places of power on Earth across the globe, reconnecting the Light-grid and the tribe simultaneously.
One of Solara's greatest gifts is the channelled messages and guided meditations she puts up on her website and YouTube, free to download. These are more than meditations – they teach vital skills to beginners and the experienced alike, such as a felt experience of your chakras, how to ground yourself, reclaim your power, connect with your Higher Self and move into a heart-centred way of being.
Solara gifts the world with these because she is in service to her human tribe and is providing tools for raising our consciousness as easily and joyfully as possible. She also leads ceremonies for the Equinoxes and Solstices wherever she may be in the world, bringing back the ways of the ancestors in celebrating our connection with our Sun, our Earth and each other as 'the tribe of Gaia.'
She has been channelling en-lightening information from guides for many years, including Ascended Masters, Earth-keeper ancestor and Star Beings. She works with the 'Councils of Light' – a collective of Andromedan, Sirians and Pleiadians who tell us repeatedly « The time is now! » They stress that we are in a critical period of Earth changes and evolution that require us to realise that we are in charge of our destiny. We are creators, whose challenge right now is to heal ourselves and our Mother Earth in order to step into the New Age of Light!
Testimonials
Dear Solara, I can not thank you enough for doing what you do and being of service to all in the way you are. You are a catalysis for growth and change and have guided me to my higher purpose, and to awaken into my true self. Love and thank you…thank you! Sandra Lora
Thank you dear, sweet Solara for your amazing love, energy, commitment and dedication to Gaia.Thank you for the great meditations, exercises and channellings, for giving us such a safe and loving space to unfold in and for your wonderful presence and spirit. Love, love, love, Yasmine
Dear Solara, since the 'Blueprint Activation' I am fully plugged in. Everything I do is totally clear and the energy is flowing There is no hesitation or doubt anymore, even while shopping 😉 The guidance just sends me here and there, all I have to do is listen and act which makes life so much easier and immensely enjoyable. Adonai, Adonai, Adonai, DK Ishq
Dearest Solara, a thousand thanks for such an enlightening three days amongst like-minded, warm and wonderful people! The course has changed my perspective, my goals, my life! I received so much healing myself – an unexpected benefit – and had a wonderful time at your beautiful sanctuary in the bargain! Sending so much love, light and gratitude as always. B-J
Light Warrior Solara, thank you for the most enlightening and deeply healing wisdom …I had the most amazing time with you and your wonderful group…I feel content to have found a trustworthy teacher and channel at last …I really resonated with all that you said both channelled and not…it was like your voice spoke the contents of my head and heart…an incredible mirror and confirmation of the truth…it re-minded me of my journey and nudged be deeper on my path…love 'n kisses, Kwalilox
Dear Solara, you have given me the confidence and self belief that has been standing in the way of doing or being what I most want to be. So thank you, so much! You are and your guides are just wonderful to work with. I have many sources which inform my spiritual growth and learning, but your teachings, workshops, guidance and meditations have been the singular thread which resonates the most powerfully and consistently, connecting me to who I am, what I know and helping me grow, learn and develop beyond what I thought would be possible and which have enabled me to develop abilities I can now use for the good of myself and others. Love love love! Lucy
Prices
The total price of the retreat is 555€ consisting of the following items:
| | |
| --- | --- |
| Courses | 333 € |
| Housing & full boarding | 222 € |
| Single room extra charge | +35€/night (upon availability). Also, possibility to sleep alone in safari tents (with real beds) without extra charge |
| Extra night | 60€ (housing & breakfast on sunday night, without diner |
Services & conditions
Practice & courses
Two nights in shared room (2-3 persons depending on the siez of the groupe)
Full boarding, meals prepared by l'arbre aux étoiles cooking team
Access to spa (except massages in extra charge, book in advance). See massage list
More details on general conditions (in French).
More information
Find us: l'arbre aux étoiles – 168 impasse d'Aumale – Le Feugré – 27210 Fatouville-Grestain (informations relatives aux modalités d'accès sur la page contact du site)
Solara An-Ra
solara@solara.org.uk – Mobile Phone: Spain (+34) 633-070-171
You Tube Channel http://www.youtube.com/user/SolaraAnra
Solara website
Register
If you wish to enquire or register, please complete the following form. Any registration require a downpayment of 100€ which is non refundable. The balance will be paid upon arrival in cash, wire, checks or chèques vacances (no CB).